Monitoring system
Keep track of how observations are used.
Citizen science portal integration
Integrate DUNS in your citizen observatory through Cos4Bio integration
WHY USE DUNS?
The users know how their observations are used and see the value of their observations. The observatories keep records of when and where the observations of their portal have been used outside the citizen observatory.
HOW TO INTEGRATE DUNS?
DUNS may be integrated into all Citizen Observatories that want to be part of Cos4BIO Cos4BIO. (a service that combines biodiversity observations from multiple citizen observatories into one single location, saving time in the consultation process and identification of observations) Cos4BIO.
INFOGRAFÍA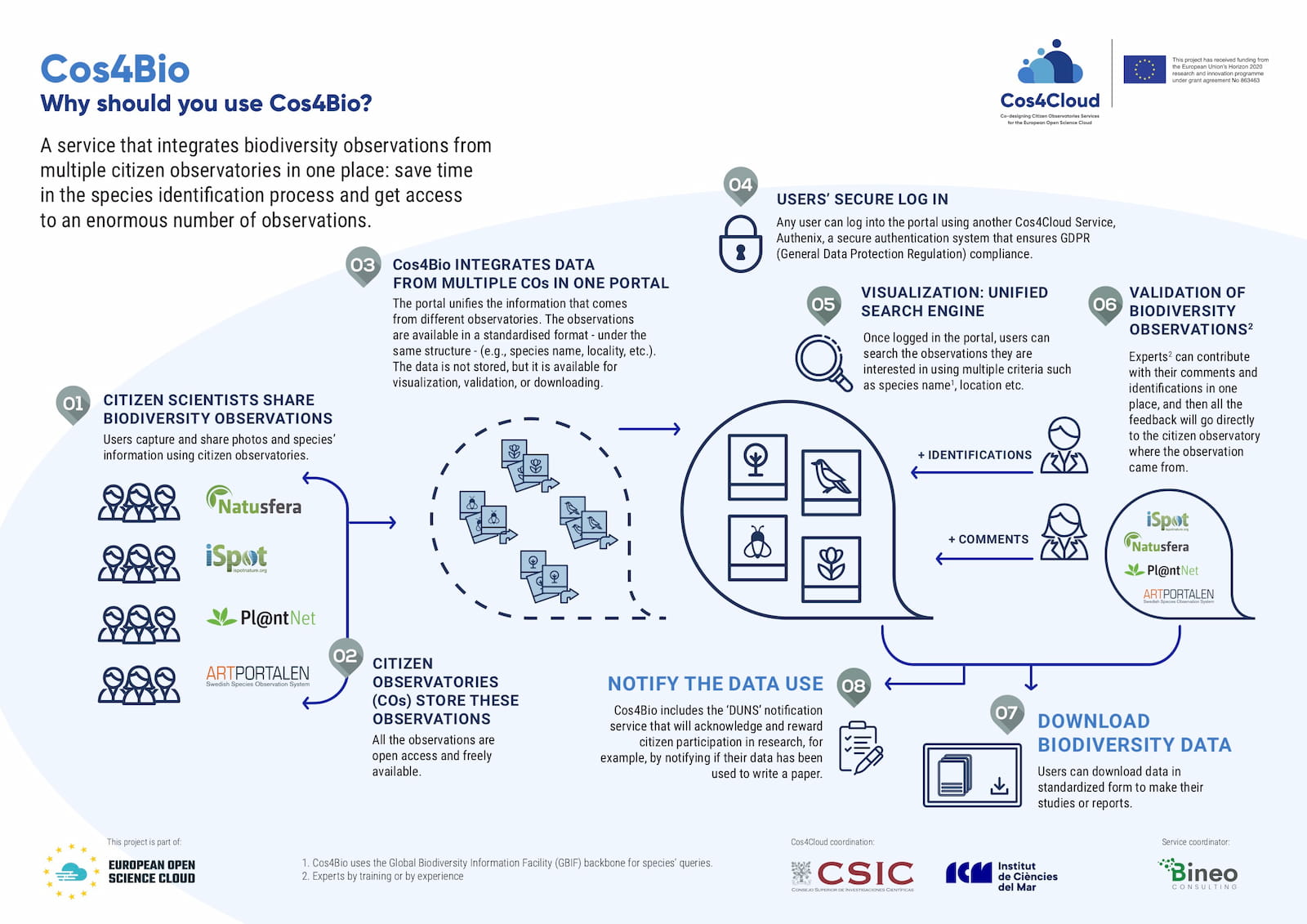 * The EOSC Market Place is an integrated quantity platform that allows easy access to a wealth of resources for various research domains along with integrated data analysis tools.